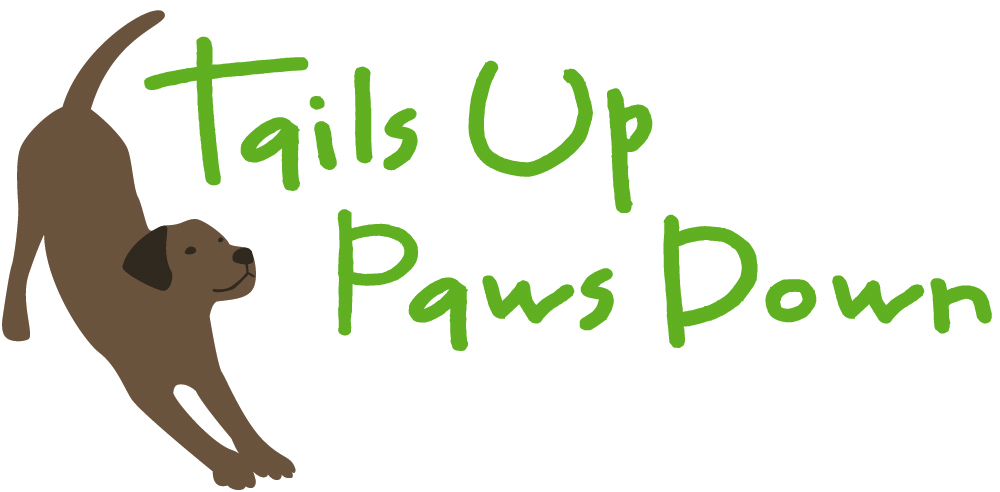 Tails Up Paws Down offers private sessions and group training for behavior modification and therapy/service/facility dogs.
Hear what our clients have to say about us!
I know a lot of dog trainers — Kevin is the best. He knows his subject extremely well. He knows and can read people, and let's face it, he's training us so that we can train the dog. One of the things I respect about Kevin is that he knows his limits. There are situations that are not conducive to training. Kevin knows when to proceed and when to hold back so as to not frustrate all parties involved. I recommend Kevin Knartzer without reservation.
Nick Milano, Owner of all Central Indiana Pet Supplies Plus
Dog training done properly is a gift…and Kevin Knartzer possess that gift. He talks to the dogs in their language. The effect is one where the dogs want to please him and show their understanding. I admire Kevin's strength of character…the dogs know it, sense it, and respond. Kevin's calm nature is also reflected in his dogs. They know he's not going to 'hurt them' to make them perform or behave. They love him, because he knows their mind. Kevin Knartzer touches the heart of a dog.
Patty Spitler of Wish-TV and Pet Pals TV
Kevin is an amazing teacher and has taught us so much. He is SO incredibly knowledgeable. He helped us to see that our dog had major anxiety and gave us great advice on how to get her help. Kevin was super patient with all her barking in class, was very gentle, and never pushy. He went above and beyond to help us in every way, even sending us articles to read and letting us text/email questions. We have seen MAJOR changes in our puppy girl with the help and support of Kevin. My husband and I would highly recommend him to anyone wanting a professional, friendly trainer!
Tom and Kelli T
Trained Dogs Sometimes Available
Occasionally we have dogs available that have not made it to the level of Public Acess. We have placed dogs as Service Dogs, Facility Dogs in schools and funeral homes and even one dog that went on the stand to help children testify in court! We are very proud of every dog we have worked with, regardless of the outcome. Only about 1/4 to 1/3 trained as a dog for being in public is capable of it for any of a number of reasons. We believe in only letting those that are confident and safe enough to do one of these demanding jobs go on and if not they become wonderful companions. Sometimes we have dogs that can't go in public but may be able to help a family with a special need that just needs a well-behaved dog. Please feel free to contact us with any questions! We include multiple in home sessions and an obedience class in the adoption fee so that your new family member is set up to be successful!
This is what one of our adopters said…
We are fortunate to have adopted one of Kevin's pupils at 13 months old. His name is Oliver and he is now 28 months old. Oliver is one of the most intelligent dogs we have experienced and as well has a wonderful disposition with our grandchildren. He is great with everyone and loves to play with other dogs, no matter their size. I credit the training Oliver received from Kevin before we adopted him with his great disposition and intelligence. If you are looking for the best trainer in the Indy area, Kevin is your guy!
Don and Barb M